Platform28
Agent Engagement Matters a Lot
Customers love happy employees. Nothing makes for a better consumer experience than friendly and engaged agents that direct their undivided attention to the individual caller and solve their problems quickly and effectively.
What customers don't love are disgruntled agents that exude frustration and overwhelm as they try to juggle multiple applications, windows, and tabs at once.
Unfortunately, instead of focusing on the customer's needs, it's easy for support agents to get distracted and confused by the very solutions that are supposed to make their life easier.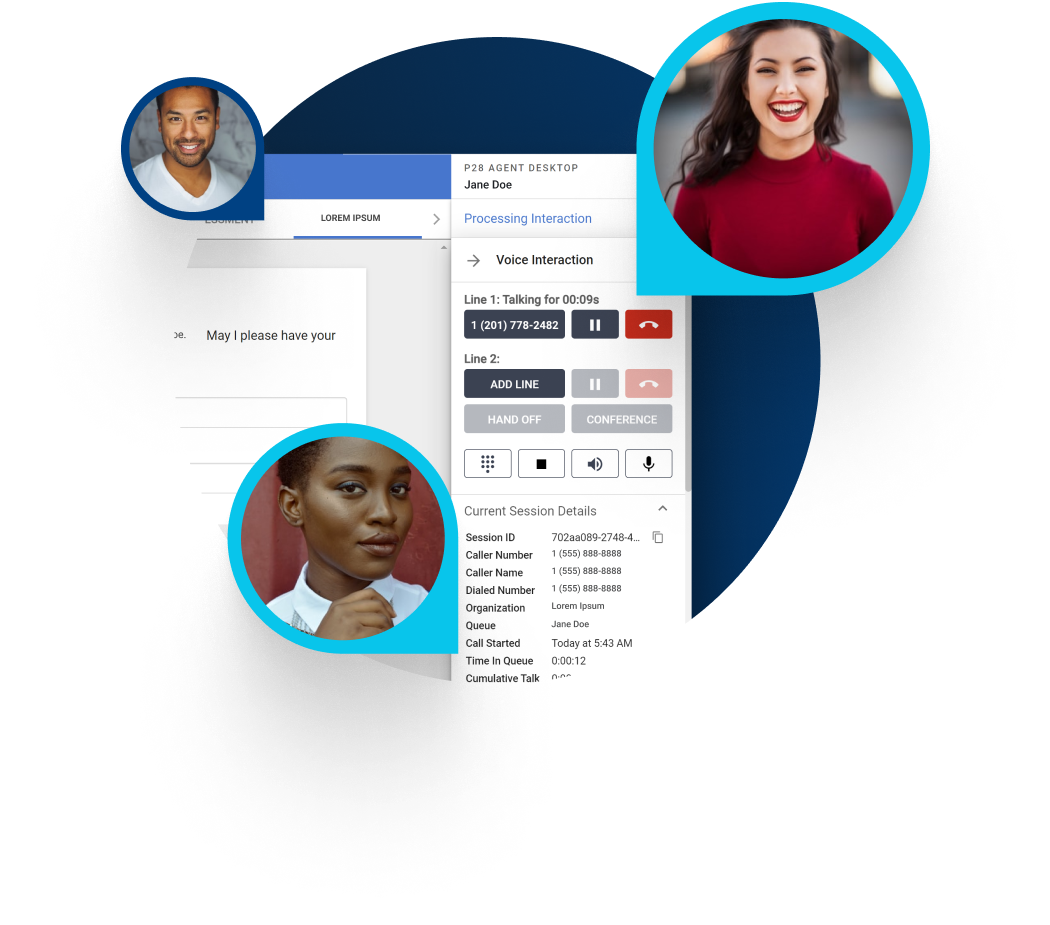 Looking for an Effective Way to Improve Agent Engagement?
We Can Help
Platform28's contact center and software was designed with your needs in mind.
Our innovative solutions use powerful cloud computing and open API integrations to seamlessly integrate human, self-service, and automated interactions across all channels.
The result? Your support agents get to deal with fewer tabs and applications and can focus on what really matters: keeping your customers happy and satisfied.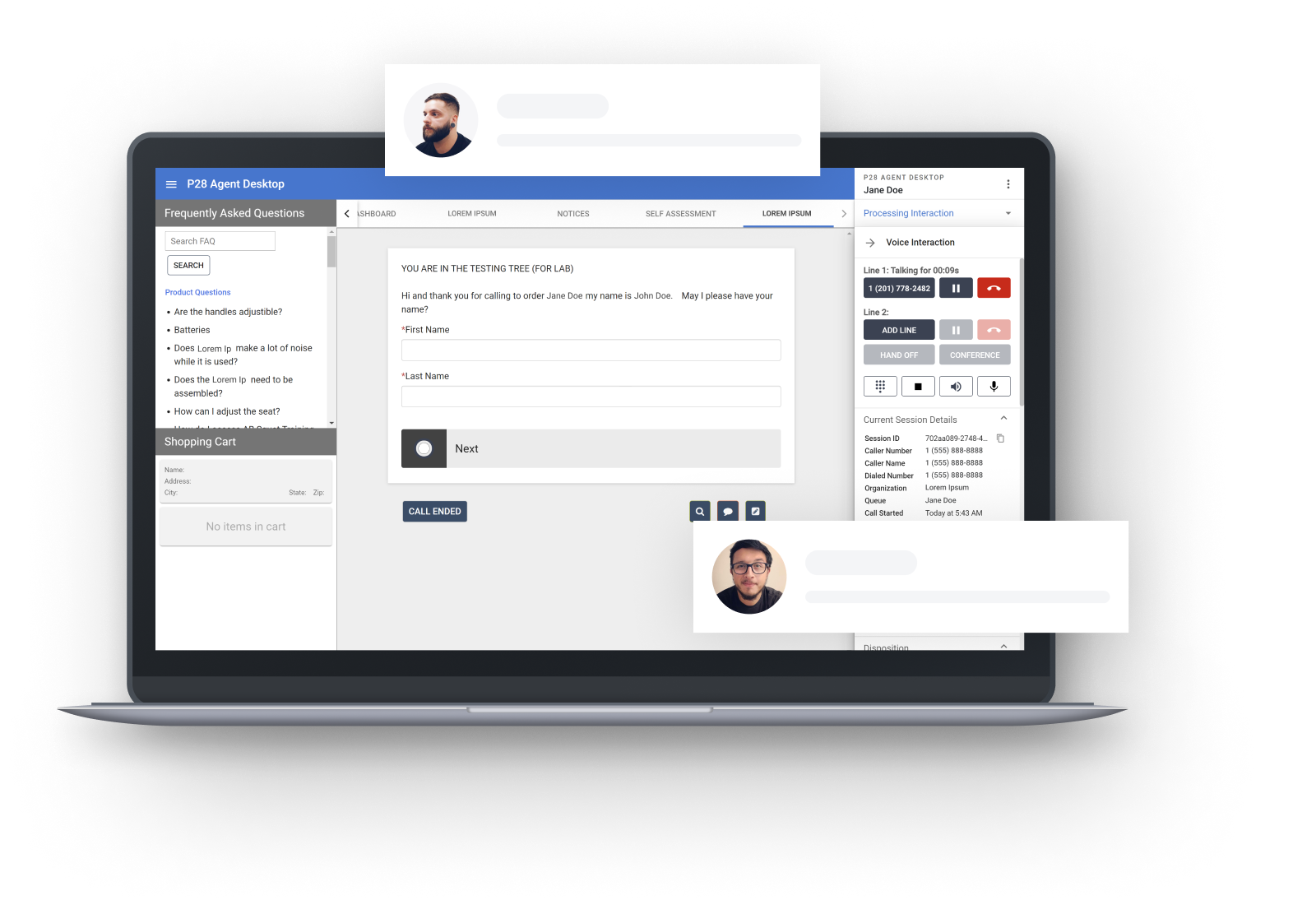 Boost Agent Engagement with Our
Innovative Tools
Improve Communication
Drastically streamline and improve customer interactions across all channels.
Eliminate Confusion
Reduce unnecessary noise and complexity, allowing your employees to cut to the chase and address customer issues right away.
Boost Productivity
Automate complex processes and minimize your employees' tasks to increase agent productivity and customer satisfaction.
Educate Agents
Coach and support your team in real time to boost efficiency, agent engagement, and retention rates.
Bridge The Gap
From Ordinary To Extraordinary
Our Clients Speak
We have been working with clients around the world
Overall, one of the best vendors I've worked with across multiple industries. I highly suggest you give them a close look!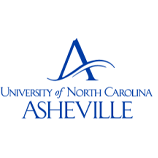 Adam A. Adkins
Service Desk Supervisor
University of North Carolina at Asheville
Your leadership and go get em' attitude has by far exceeded my expectations! Appreciate each of you.
Stephanie Aponte
Director of Governor Kemp's
Constituent Service Team at the
State of Georgia
If you are trying to solve communication issues, improved efficiency, increase productivity, and cure a telecom technology problem, then Platform 28 is your solution.

Patricia Johnson-Barber
DOAS Contact Center Manager at
Georgia Department of Administrative
Services
With Platform28, we now have live dashboards that enable us to easily see in real time, the volume of calls, the number of customers holding, which technicians are currently helping customers, and which technicians are unavailable.

A University Customer
We have been with Platform28 for about 8 years. Their platform gives us the flexibility to do just about anything we can dream up. Other platforms just don't give you that.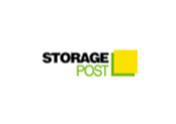 Tom Walker
Director of IT
Storage Post Self Storage
Latest News & Industry Trends
Get Started Today
Now you can focus on what's really important, growing your business and making your customers happy.